Change the Conversation in your Head to Live, Work and Play Differently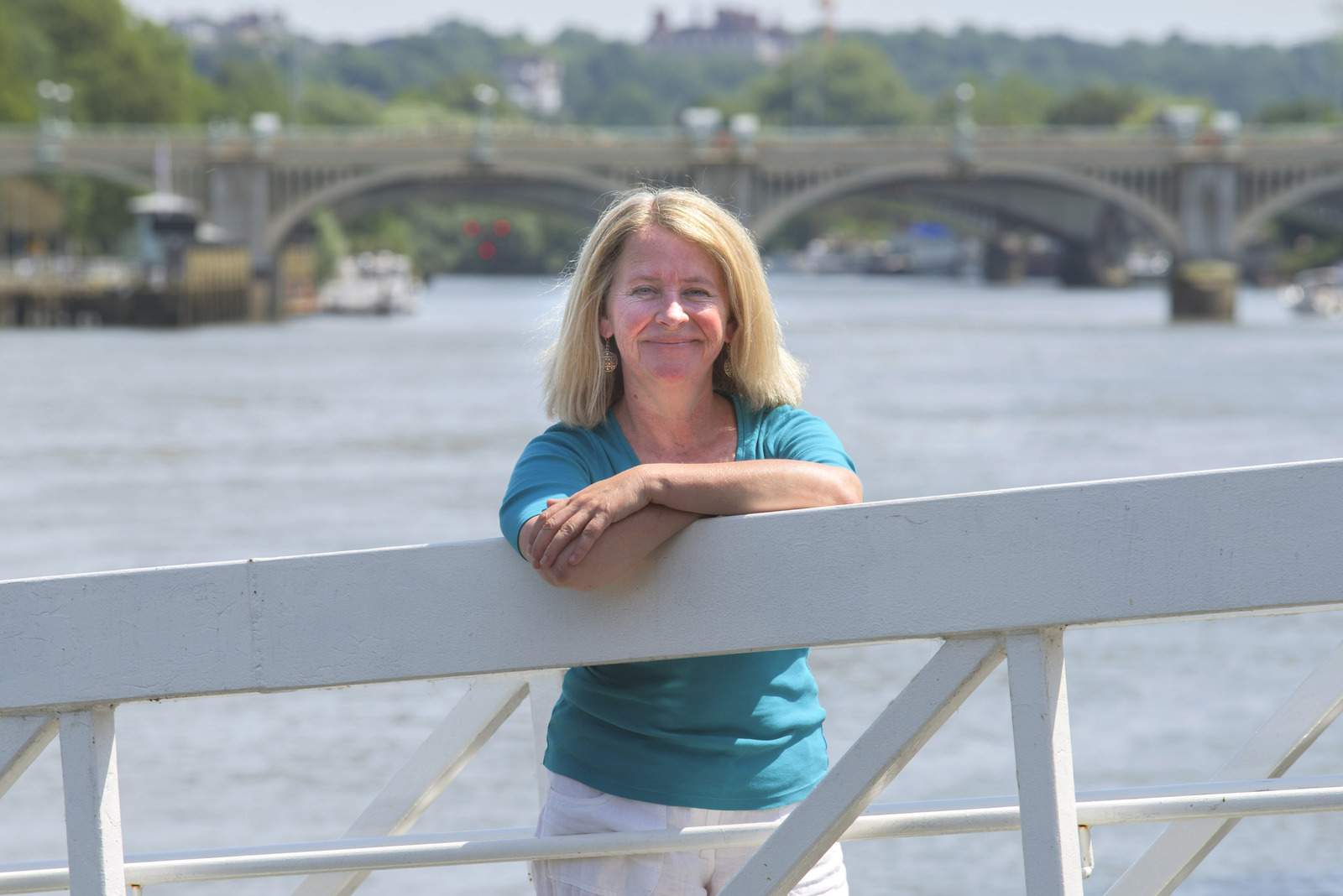 Change and better relationship communications start with you
After years of working in relationship and small business communications, I believe the No 1 underlying reason people find it hard to create, or sustain, the changes they want is less about nudging them to do something different, and far more about nudging them to view their thoughts differently through having a different conversation with themselves.
I've found that for those who seem to breeze through life, success lies in how they communicate with themselves internally first – rather than what's happening externally – and that's what sets them apart from people who have got stuck in their own unquestioned story.
Ever played Pooh Sticks…?
Hello…I'm Tamsin Butters and I set up nudgeme some nine or so years ago as a way to describe my brand of life and small business coaching.
Quick bit of background, for many people (including myself …) I'd found that the very terms "life coaching" or "small business coaching" conjured up either the image of someone chasing round a tennis court shouting instructions, or providing therapy or counselling to deal with a specific problem or situation. Almost as if it only applies to individuals who are suffering from a condition, which needs 'fixing' in some way, which couldn't be further from the truth.
Then I saw a video clip of a leading success coach, Michael Neill, when he introduced the analogy of playing Pooh Sticks, where two sticks are dropped over a bridge into a river to see which one comes out first. He made the simple comment that if one of the sticks gets held up, it didn't require therapy, just a helpful nudge to set it on its way, and that's the moment in my mind the idea of nudgeme was born to help move people from thinking to doing.
nudgeme mark 2 – daring to have a different conversation
Now, nudgeme mark 2 is about nudging people to have a different conversation with themselves. Yes, to have some space to talk through what they want to achieve, change or resolve, and have better relationship communications all round, but also to experience some new understandings about the nature of thought to transform the way they think in all areas so they live, work and play differently.
A little about me – 10 quick snapshots
1 Developed the services offered by nudgeme after over 25 years' experience of facilitating groups, individuals, businesses and organisations across the whole spectrum of policy development, market research, project development and all aspects of marketing communications
2 Partner in new style policy consultancy turning over 6 figures facilitating qualitative research with 100s of people to influence new thinking on enterprise, training, education, employment & HR policies, resulting in solutions based ideas, and implementation of new approaches to tackle old problems. Worked with public, private & voluntary sector organisations, as well as smaller companies specialising in start up & business growth.
3 Wrote regular column in national UK newspaper.
4 Frustrated with the limitations of consultancy, set up agency specialising in marketing communications in same field, regularly employing lovely team of freelancers, to work on both on and off line communications strategies.
5 One of the best times in my career was when I was working 16hr days, earning £100 per week doing national and international PR for Sport Aid, the Run the World project to raise funds for famine relief in Africa on behalf of Bob Geldof's Band Aid & UNICEF.
6 Throughout my work, I've researched many different approaches to personal development and communications, and have always been fascinated in continually learning and understanding what makes people tick. So, I became a full time life and small business coach, after qualifying as a Certified Business Practioner of NLP through Robert Dilts' NLP University. NLP (Neuro Linguistic Programming) offers an overall and systematic approach to the various skills I'd already accumulated. It also provides the recognised skills for business and life coaching as the techniques are based on the interplay between how we think or feel, how we communicate and the connection between the two.
7 I then got certified in Robbins-Madanes Coach Training in Strategic Intervention (SI). Created by Tony Robbins in partnership with Cloe Madanes, world class expert in the field of interpersonal dynamics. Strategic Intervention draws on a variety of disciplines (including Ericksonian therapy, Human Needs Psychology, organisational psychology, neurolinguistics and psychology of influence) geared to helping people take action in a strategic way, resolve internal conflicts, unblock initiative and enjoy successful breakthroughs. And the great thing about SI coaching is that it's not about raking up the past, or endlessly going over previous problems or difficult times: it's about sharing simple, yet powerful strategies to help people make lasting changes.
8 Moved back permanently to London four years ago after spending part of each of the last 15 years living in Cape Town having achieved my dream of having my own place in the sun. Now enjoying living on my houseboat on the River Thames, but will always return to my 'second' home, courtesy of having a location independent business, which gives me the freedom to travel! So, I'm especially interested in helping others have a different conversation about designing their own lifestyle to give them greater freedom and independence, whilst working in a job or business they love.
9 These days, my work is less about tactics and strategies, and more about helping people to gain a new understanding about the very nature of thought. Helping people to transform their thinking through having a different conversation with themselves, let go of control and enjoy navigating life in easier more enjoyable ways!
10 Two final snippets – I've got a twin sister and my name Tamsin is short for Thomasina, but sssh…keep it to yourself!