Design your life for the better with a Different Conversation...If you have a tendency to procrastinate, find it hard to make decisions, need things to be perfect before you take action, find it hard to say 'no', start things, but then lose your motivation, or just want to achieve that one thing that keeps alluding you this year - like less overworking and more guilt free time for yourself - then keep reading!
Here's what others had to say when they did!
"I found the group invaluable. Tamsin took us through different conversations, starting with the simple fact that our lives can have a different story and she went on to show us how! Each conversation built on the last, including understanding better what drives us so we're more in control. Great to see how life can dovetail as opposed to being conflicting. I have a plan now and it's working, plus on-going support to stay on track." L, London
"Thanks to this nudgeme session, I've recharged my motivation. It has given me the compass bearing I need to help me get the most out of my time. Tamsin is a real tour de force and change enabler." Ali, London
"Great to take some time from busy schedules to think about how to have that different conversation. Tamsin was great at making us look at our lives and then leading us to think about other ways of doing things. She has a great, easy style of talking and is positive and encouraging in her manner. She draws out of you the things which you can't really work out. Great group session, but maybe four hours would have been better than three as it was so good. Thank you Tamsin." Carol, Wiltshire
Join a nudgeme Small Group of likeminded people committed to having a different conversation with ourselves to make this year the one where we make the changes we want, stop all the busyness, give ourselves some time to breathe and focus back on what's most important to us! A chance to design your life for the better so you're living more consciously and feeling way more fulfilled!
We focus on three different conversations:
1. A new perspective on the nature of thought – experience way less stress and navigate life with greater energy and ease
2. Achieving more guilt free 'me time' – better manage competing priorities between work and personal life… family, friends, relationships, health, interests/hobbies
3. Strategies for taking action and making things happen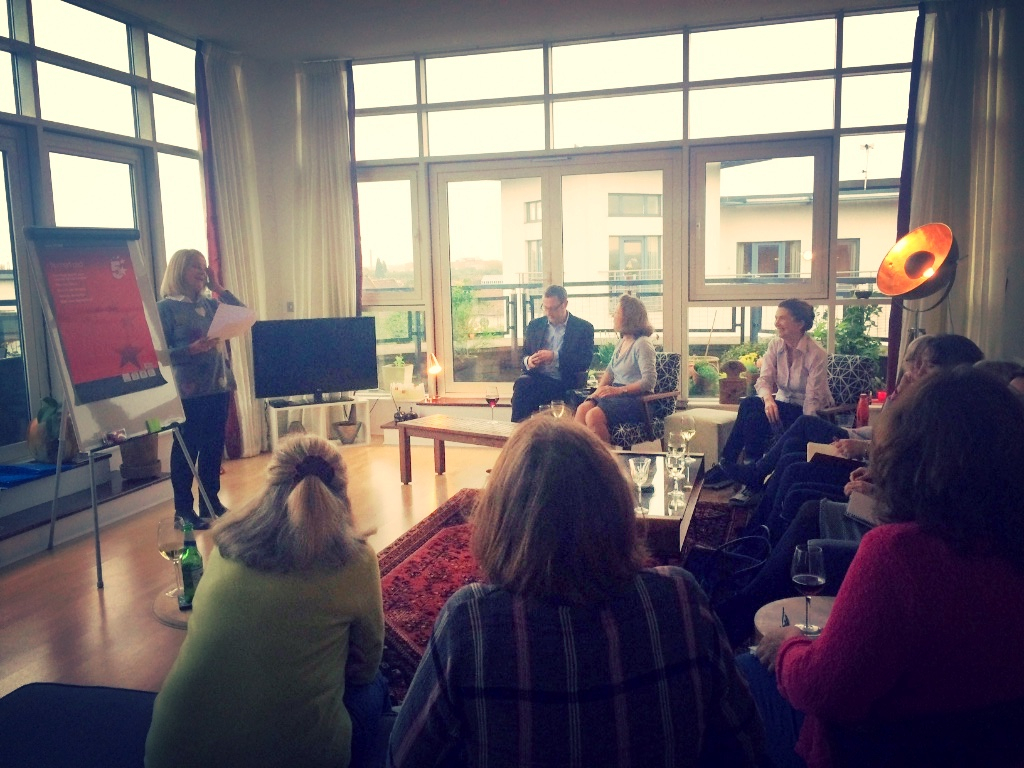 Joining a Group will give you:
1. A clear picture of ways to change, achieve or resolve what you want. 
2. A plan to translate that into the 'how to make it happen'.
3. New perspectives and options that put you in the driving seat.
4. The means to tackle procrastination and how to overcome it.
5. New ways to understand what drives you so you can make changes with ease, and have better relationships with colleagues, friends, family and loved ones.
6. Inspiration and support to sustain your motivation and stay on track.
Here's how it works!
We meet in person
Small groups take place throughout the year at my home in Earlsfield, South West London. The session runs for 3 hours and we focus on three conversations to help you create:
1. More time for yourself.
2. A great personal life where juggling all the balls becomes easier.
3. An enjoyable work/business life where you're experiencing less stress and feeling fulfilled.
You'll get the chance to reflect on how you'd like life to be, learn about what really drives you, overcome things that currently get in the way of you taking action (lack of confidence, tendency to procrastinate, perfectionism, people pleasing and finding it hard to say no – ring any bells?). And you'll get the chance to develop a plan of action so you know exactly where you're going and what to do, which will keep you on track in a fun way.
Worksheets are also provided so you get to work on your individual priorities in an informal, friendly atmosphere, including light refreshments where you'll quickly feel you've known the group for ages and made new friends.
Membership of the nudgeme club
It's one thing to attend a group and it's another to consistently follow through on what you want to change or achieve! That's where membership of the nudgeme club comes in. It's been specifically designed to support you on your journey, to keep you accountable and provide support when things get tough or life throws a curve ball. The nudgeme club gives you access to:
1. Monthly one-hour group sessions to review how things are going and quickly nail any challenges you identify.
2. Laser nudging with me and new strategies to overcome any blocks or negative thinking.
3. The opportunity to learn from others' experiences.
4. On-going support from your 'nudgers' as part of a private, secure, Facebook community to share ideas and nudge you on.
5. Two further live Small Group events during the year.
And to make it as easy as possible to join there's two options to either join virtually via Skype calls, or meet face to face as a group in London.
And here's more feedback – thank you to Claus for moving outside his comfort zone with his video testimonial!
"Taking time to value yourself and engage in coaching is invaluable, but doing it in an intimate group setting can be a daunting prospect. Tamsin put everyone at ease immediately and the conversation flowed naturally. The insights that emerged during the session have already made significant changes – saying no, valuing 'me time', keeping perspective – to my daily life. The setting was great. The fact that it was almost an "around the kitchen table" setting made for good and open conversation. The material was perfect for helping to reframe your thoughts." Kittie, London
"Tamsin's workshop inspired me and really made me think. I came away inspired, motivated and with a much better understanding of why I behave in the way I do, how lopsidily my life is organised and how much more fulfilled I could be…and the means to change all this was right there in my hand.
Continuing on with the nudgeme club has given me just the accountability I need to follow through. Being part of the nudgers group has transformed the way I approach my life, and the way I deal with hurdles and face challenges in growing my business. I don't know where I would be without it. Tamsin has just the right combination of knowledge, insight, empathy and supportiveness (and she can be tough as well – that's necessary!). I've found the group dynamic supportive and helpful. I can't imagine not being part of it. "
Cathy, Brighton
"The nudgeme group with Tamsin was very helpful and inspiring. It assisted me in formalising my seemingly overwhelming goals, and I now have the online support of the group to maintain momentum."
Wendy, London
Live your life by design not default
I hope you'll join me on my mission for us all to be having a different conversation with ourselves so we're procrastinating less, living more consciously and experiencing much greater levels of fulfilment, ease and good times as a result.